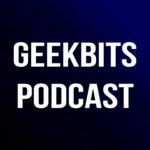 The 9th episode of The GeekBits Podcast is here! In this episode we brainstorm about what the future of the auto industry looks like and try to answer the question: "It it really game over for legacy automakers?"
Is it Game Over for Legacy Automakers?
With the rise of the electric car and the legacy automakers failure to see how quickly the transition to electric was going to occur, it it too late for these companies to survive? It may be!
Most of the legacy automakers were certain Tesla would fail. They made predictions of their demise for years. Then when these predictions would fail they would continue to move the goalpost and lie to their shareholders about the future. When it became all too clear that electric cars were going to take over the legacy automakers started scrambling to make headway in this new market. However, it may be too little too late. With some predictions like those of Sandy Munroe predicting Tesla will own the new car market in just a few years.
And it hasn't helped that politicians on both sides of the fence playing games for purely profit and political points have done nothing but make the situation worse for these legacy automakers.
00:00:00 – Intro
00:00:30 – Paradigm shifts in electronics
00:03:59 – Backstory of first EVs in 2010
00:14:49 – The Obama Car
00:25:38 – Tesla Short Sellers
00:28:28 – Tesla moving goal-posts
00:38:56 – Where we're at now
00:46:14 – Common misinformation about EVs
01:03:04 – Problems with Biden Administration
01:09:00 – Is it game over for legacy brands?
01:13:30 – Buying a gas car today
01:21:26 – What EV to buy today
01:35:22 – Hydrogen cars?
Follow along in this podcast as we dive in to these fascinating topics. It it game over for legacy auto